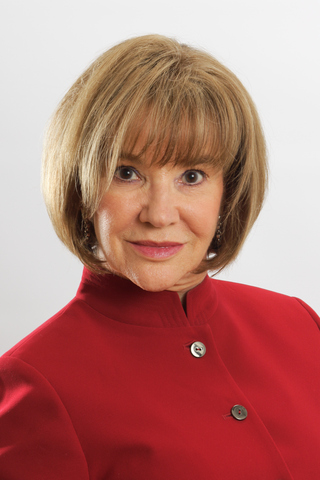 Amid the traditional office towers Downtown, trendy co-working space suddenly appears to be all the rage.
Last week, Industrious, a New York-based co-working company, announced that it had signed a deal to occupy 23,664 square feet on the 31st floor of One PPG Place, one of the city's prized properties.
And now WeWork, another co-working firm based in the Big Apple that has been scouting locations in Pittsburgh, appears to have settled on the Allegheny Building on Forbes Avenue, according to real estate sources.
They would join Coterie, a co-working space for women located in the Frick Building, and Chicago-based Level Office, which plans to debut its work space at 606 Liberty Ave. Downtown during the second quarter of 2017.
Gregg Broujos, managing director and founding principal at Colliers International, said co-working firms are migrating to the Golden Triangle as space in East Liberty, a hotbed for such activity, and Oakland dries up.
"There's not a lot of supply so these co-working companies have to look Downtown," he said.
The fast-growing WeWork, backed in part by billionaire New York Daily News owner Mort Zuckerman, currently has more than 110 locations in 13 countries. It operates in 18 cities in the United States.
It has been scouting locations in Pittsburgh since at least the spring. It began considering Downtown and the Allegheny Building after being unable to find the space in the East End.
Edward Rivadeneira, a partner in King Penguin Opportunity Fund, the Allegheny Building owner, had no comment when asked whether WeWork had signed a letter of intent to occupy space in the structure.
A WeWork representative said, "While we are always looking for new communities, WeWork has no locations to announce in Pittsburgh at this time."
Nonetheless, it appears that King Penguin is preparing for a new tenant on the upper floors of the 19-story building. The city has issued a building permit for interior demolition on floors 11 and 15 through 19.
The Beynon & Co. real estate and insurance firm, which currently occupies the top floor, has been told its lease, which expires in a year, will not be renewed.
WeWork offers private offices with glass walls for "teams of 1-100+" as well as common spaces. Amenities include high-speed internet; Wi-Fi; free refreshments such as coffee, tea, and beer; and phone booths for private calls.
Plans start at $220 a month for a desk in the common area and $400 a month for a private office, according to the company's website. Basic membership starts at $45 a month.
Industrious, meanwhile, plans to open its One PPG space in April. It will feature 100 private offices as well as common spaces for "casual meetings, socializing, relaxing and hosting events." Among those events will be yogurt parfait breakfasts and wine and cheese happy hours.
"Pittsburgh is a truly unique city with an energizing community of tech startups, entrepreneurs, and creatives, spanning a diverse range of industries," Jamie Hodari, Industrious CEO and cofounder, said in a statement. "We're excited to have a place in their community where Pittsburgh's professionals can be excited to go to work, in a space that makes them feel proud."
Founded in 2013, Industrious has co-working spaces in a number of other cities, including Chicago, Los Angeles, and Philadelphia.
Level Office spent about $3.8 million to acquire the seven-story former Meyer, Jonasson & Co. department store on Liberty Avenue. Plans call for private offices starting at $400 a month as well as individual desk rentals.
Coterie, meanwhile, is occupying 13,000 square feet on the top floor of the Frick Building on Grant Street.
Among the other co-working spaces in the city is the 50,000-square-foot Alloy 26 in Nova Place on the North Side.
Mr. Broujos said it is those tech startups and entrepreneurs being created by graduates from Carnegie Mellon University and the University of Pittsburgh that are spurring the demand for co-working space.
"The firms they're spinning out, they're start-ups and they can't afford to take down a lot of space. It's created this market for co-working space," he said.
And that, he said, is a "very good sign for Pittsburgh," generating economic activity and helping to keep young people in the region. The Downtown spaces will bring more people into the city's core and help boost restaurants, bars, and shops, he added.
"It's a great magnetic effect," he said.